How You Will Fail At Your Job. Your Passion To Fail.
Everyone wants a high paying job and a great career. The reality is not everyone will succeed. Most will fail to land their dream job.
"Passion is your greatest love. Passion is the thing that will help you create the highest expression of your talent."
We all know we need to follow our passions to succeed but we let our fears impede the realization of our ambitions.
"You must look for alternatives so that you find your destiny, or are you afraid of the word 'destiny'? Does the word 'destiny' scare you?"
If you want to discover your passion, explore the full range of "humanity's activities."
"You're afraid to pursue your passion. You're afraid to look ridiculous. You're afraid to try. You're afraid you may fail."
People who fail to pursue their passions choose to sacrifice their careers to build a family leading to resentment later in life.
"Do you really ever want to look at your spouse and your kid and see your jailers?"
Go through life regretting your decisions or follow your passion and pursue a great career without regret.
---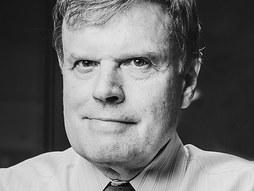 Why You Will Fail to Have a Great Career
TED Conferences LLC
2011
Video
TED
Larry Smith
Professor of Economics at University of Waterloo, Ontario, Canada. Start-Up Consultant Including Research in Motion.
Larry Smith is a professor of economics at University of Waterloo. A well-known storyteller and advocate for youth leadership, he has also mentored many of his students on start-up business management and career development. The most notable start-up he advised in its infancy is Research in Motion (RIM), maker of the BlackBerry.
"What you see in the TED Talk is essentially thirty years of Smith's frustrations reaching a boiling point," wrote Carmine Gallo in Forbes. "'Wasted talent is a waste I cannot stand,' Smith told me."