Honey, We Shrunk Your Jobs. How To Live In The Present Future.
We have to realize that technological progress is not an "exclusively positive" trend. "Every new technology is as much a problem as it is a solution."
"Our morality tends to move much slower than our technology."
Because of rapid shifts in developing technology, the labor market increasingly offers individual workers only short-term employment contracts.
"We're in a race to create new jobs as fast as we obsolete them, to update our laws as fast as technology undermines them, and to invent new forms of governance and taxation as quickly as technology circumvents them."
We must continually retrain and become more specialized to stay ahead of technological progress that offers automated solutions to hitherto human services.
"It sort of feels like we're on this treadmill, and someone is turning the speed of the treadmill up. You've to keep running faster and faster to stay exactly where you were."
To live in this volatile labor market, take control of your expenses. Know your "freedom figure" – how much you need each month to maintain your lifestyle.
"It's now a core life skill to be able to deal with ambiguity and uncertainty in the working world."
You must take charge of your income, maximize your "luck surface area" – your expertise multiplied by the number of people who know about your skills.
---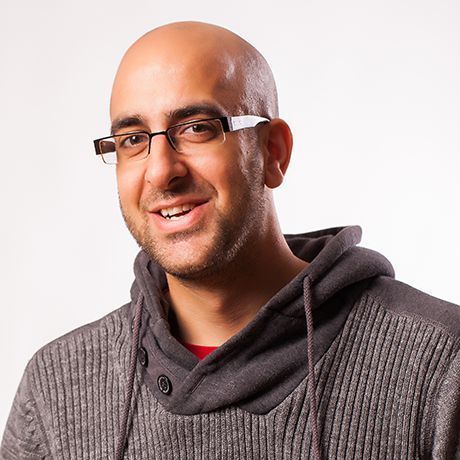 Honey, We Shrunk Your Job Technology, Humans, and the Future of Work
Creative Mornings
2016
Video
CreativeMornings.com
Adam Fletcher
Author of The Freedom Figure, A Guide To Subsisting In The Digital Age.
Software is eating the world and new technologies are rushing to disrupt all that was previously sacred—jobs, industries, education, pensions, and even government. The world is becoming increasingly difficult for people who want to be told what to do and watched while they do it. However, for those willing to break away from convention, it offers unparalleled opportunity.
Adam's talk is for anyone dreaming of escaping their day job, or wondering why they no longer have a day job. It will teach you how to create a more future-proof life of greater adventure and freedom. And take care about the Freedom Figure, a simple framework for controlling your finances and separating your lifestyle from your income.