3 Lessons You Can Learn From A Successful Business Woman
In a male dominated Arab world, female professionals lack strong female professional mentors. Arab business professionals must be their own role models to become a successful business woman.
"Success is the best revenge," for a successful business woman.
Leila Hoteit, successful Arab business woman, learned three important success lessons about balancing career and family in a male-dominated culture.
"The professional Arab woman has to somehow maintain the perfect home, make sure that her children's every need is being taken care of and manage her demanding career."
#1  Rather than internalize negative messages, let naysayers motivate you to prove them wrong.
"Faced with a patriarchal society, [Arab women] have found that by helping each other out, all benefit."
#2  Apply your work skills at home. Hire domestic help with the same diligence you would use to hire a colleague. Empower and promote your domestic employees.
"Women continue to advance in the world – not fast enough, but we're moving."
#3  Collaborate – rather than compete – with other women. Fostering a robust female network pays dividends. Pay it forward by helping other women advance their careers.
---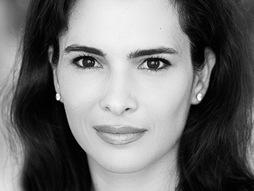 3 Lessons on Success from an Arab Businesswoman
TED Conferences LLC
2016
Video
TED
Leila Hoteit
Partner and managing director at the Boston Consulting Group's Dubai office.
  Dr. Leila Hoteit is a partner and managing director at BCG, based in Dubai. She leads the education and human capital development work in the Middle East. Dr. Hoteit's career spans over 13 years in the management consulting industry. As part of her assignments, Dr. Hoteit has covered a slew of in-depth societal issues that punctuate the MENA region; these include education, women's empowerment, human capital development, employment and culture. Dr. Hoteit was named Young Global Leader for the World Economic Forum in 2014 -- a multi-stakeholder community of exceptional young leaders who share a commitment to shaping the global future. Dr. Hoteit holds a Bachelor's degree and PhD in Electrical Engineering from Imperial College London, as well as an MBA from France's INSEAD. She is the author of multiple patents.